IBM i (AS/400) Web & Mobile Application Development
WebSmart is a rapid development tool for creating RPG, PHP and Node.js desktop and mobile web applications. Responsive templates help you create applications in minutes, which can be customized in the WebSmart IDE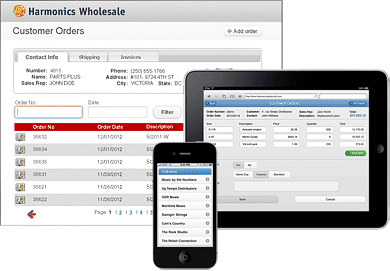 What you can do with WebSmart

Rich Web Apps
Templates generate the initial client and server-side code which you can customize to create any type of web application.

Mobile Web Apps
Use WebSmart's responsive templates to create web and mobile applications that use a single code base.

Web Services
You can create Web Services to request and receive data from other servers and to parse XML documents or JSON strings.
Choose Your WebSmart Edition
WebSmart PHP helps you produce open source PHP applications that run on multiple platforms (IBM i, Windows, Linux or Unix).
WebSmart ILE is the fastest way for IBM i programmers to develop new RPG web applications that leverage existing code.
WebSmart Mobile is included with WebSmart ILE and PHP. Its mobile templates jumpstart mobile web application development.
WebSmart for Node.js jumpstarts your open-source web and mobile application development using templates. Customize your applications in WebSmart's IDE.
Why Use WebSmart?

Rapid Development
WebSmart's templates help you create web applications in minutes and shorten the web development learning curve by generating the starting HTML and RPG or PHP for you.

Any Web Application
Anything you see in modern web applications can be created with WebSmart. It supports all the latest web technologies including mobile web applications for tablets and smartphones, and Web Services.

Multi Platform
WebSmart offers the flexibility to create IBM i or multi-platform (Windows, Linux, Unix) web applications over DB2, MySQL, Oracle or MS SQL data.

World-Class Technical Support
Our technical support team is consistently rated one of the very best. You will receive unlimited support during your evaluation and for the life of your support agreement.

Leverage RPG and Your IBM i
WebSmart was built with RPG programmers in mind and eases their transition to web development. WebSmart also makes it easy to integrate existing RPG code to leverage your investment.

Strategic Web Applications
When your users and managers see how quickly you create web applications, they will start requesting them from you instead of the .NET or Java developers. Your team and your IBM i will then play a bigger strategic role in your organization.

Proven Software
Develop with confidence using a tool that has won 14 industry awards and is backed by an IBM i industry leader with 41 years in the IBM i marketplace.